Have a Fantastic Family Fun time-Back to School
It's that time of year for many of us. It's Back to School TIme.
This annual right of passage deserves a Back to School Party for your family.  Enjoy this fun time by Inviting your friends and family to enjoy your Back to School Party.
To mark this exciting time of year, CoolParties4Kids.com has created a Mini-Party of Printables to help you enjoy this last bit of summer. It's big for a "mini-party!"
It's time to celebrate!
Enjoy that last bit of summer. Relax and enjoy your family before the activities of the new school year start.
Invite your friends and family.—No invitations, just call and invite them over-This is meant to be a spontaneous, low-key event.
The Back to School Party is a mini-party.
Plan your fun food! See the great fun and healthy ideas below.
Decorate with flashcards, globes, books, and chalkboards.
Put the food out and enjoy!  Some colorful and healthy recipes are shared below.
When I thought about what I would like my kids to have to help anticipate a great new school year, I added Study Door Hangers and Fun Bookmarks. And who can forget the lunchbox cards that add a bit of encouragement to "those" days?
Also included is a PhotoBooth Package of printables to help you record your new school year!
Get a detailed description of the Back to School Mini Party here.
Though busy times are ahead, there is always time for family and friends and celebrating a new phase of growing up and together.  Pick your date, call your family and friends and enjoy your time together.
Here are some great recipes to celebrate the new school year in style and gluten-free friendly.
Try this delicious  MANGO RASPBERRY SUNSHINE YOGURT SMOOTHIE from Cooking on the Front Burner
Healthy Cloud Jellies as seen on Kidgredients.com.au
FROZEN BANANA TREATS  from HealthyLittleFoodies    —   So Simple and So Fun
These  ASIAN PORK MEATBALLS WITH GINGER HONEY SAUCE from SOUFLLECOMBAY.com look incredible and I can't wait to try them.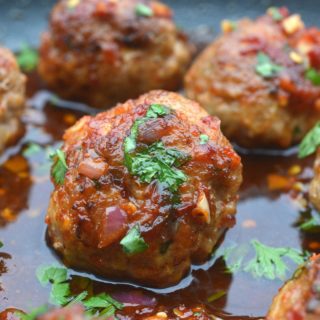 So relax with family and friends before the on-slot of the academic year begins.